Once upon a time in the projects...
---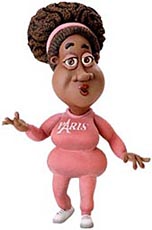 No more PJs

The PJs has been replaced on Sundays from 7pm to 8pm ET by reruns of Buffy the Vampire Slayer. Stay tuned to the this page for further developments.


---
Episode that never aired

"Red Man's Burden"

Jimmy cashes in on his American Indian ancestry when he opens a casino in the projects.